BOOK WITH CONFIDENCE AND FLEXIBLE CANCELLATION
TRAFALGAR WATERFRONT APARTMENTS
Located in Maroochydore, the heart of the Sunshine Coast, Trafalgar Towers is situated in a peaceful and tranquil environment.
Within easy walking distance of surf beaches, major shopping centres, entertainment, restaurants, and bowls clubs.
Whether you want to relax in private or get out and enjoy the Maroochy Beach & River, Trafalgar Towers is the place to be. The two and three bedroom fully self-contained apartments with balconies offer spectacular ocean and/or river views.
Trafalgar offers spacious two and three bedroom, fully self contained apartments and has all the facilities to make your stay with us a memorable one.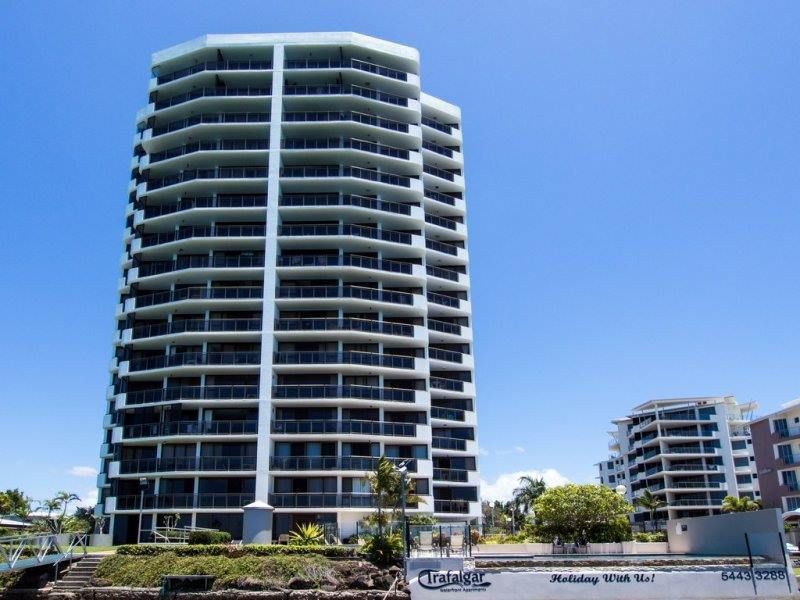 "Stayed here for Christmas. Staff are so helpful to my family which included a newborn and 1 year old. Kayak hire was fun but you had to sign up quick. Loved the pool overlooking the ocean and dad loved the jetty. Good service, great rooms and is close to everything. Thumbs up."
"Booked 2 bedroom apartment for my brother out from UK. He loved the amazing views over the river,especially watching the pelicans. Delighted with the setup of the apartment, everything that they needed & more. Close to everything.Brilliant customer service from all the staff. Natalie."
"Waterfront Views. Light airy and a great holiday feel. Got everything you could want. Walking distance to shops and restaurants. A lovely quiet place Specially loved the hot tub in the evenings. Very clean and well maintained. Friendly helpful staff. Highly recommend."
"We love staying at Trafalgar Towers for a break from the cold wet weather of Auckland. The apartments are complete and comfortable with good views and away from any traffic noise . The management and staff are helpful and friendly. We shall return again as soon as our funds permit."
"Trafalgar Towers is the most wonderful place to stay on the coast. Been here many times and look forward to many more. thank you Britt and Cathy for helping to make every stay so awesome and relaxing."
EXPLORE MAROOCHYDORE,
SUNSHINE COAST
Trafalgar Waterfront Apartments has absolute river frontage, situated on the beautiful Maroochy River in the centre of the Sunshine Coast
Trafalgar is the perfect destination for keen anglers, boat, and jet ski owners. Fish from our marina or moor your boat or jet ski for the duration of your stay.
Take time to enjoy our beaches, while world-class golf courses and other sporting facilities such as lawn bowls are at your doorstep.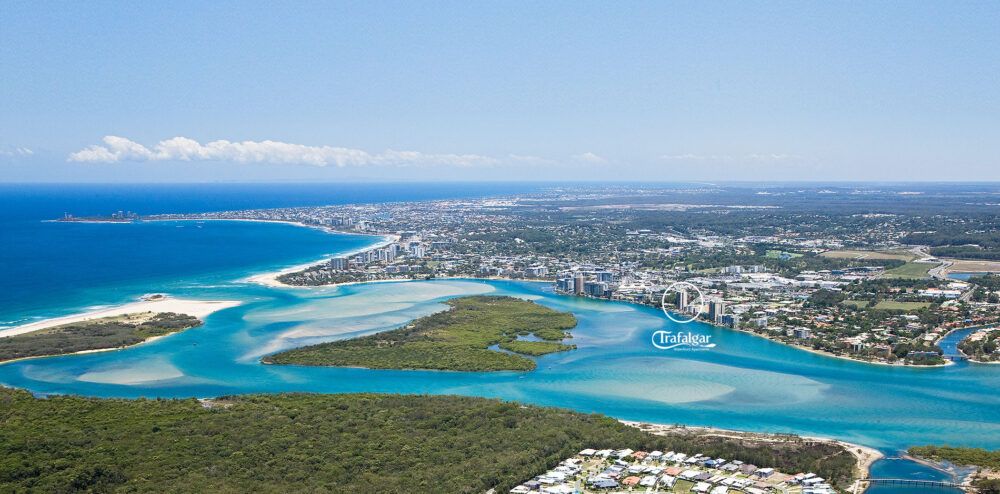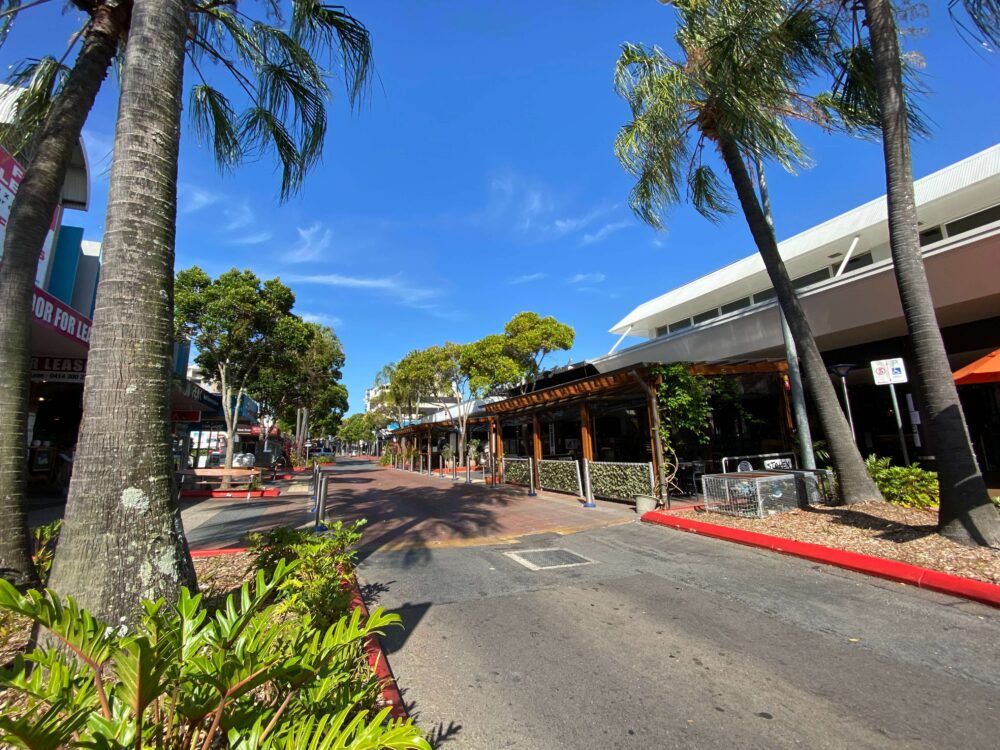 Maroochydore Sunshine Coast
Only a 6-minute walk from Trafalgar Towers, the Ocean Street Precinct is located in the heart of Maroochydore. Across the street from the Sunshine Plaza,
Read More »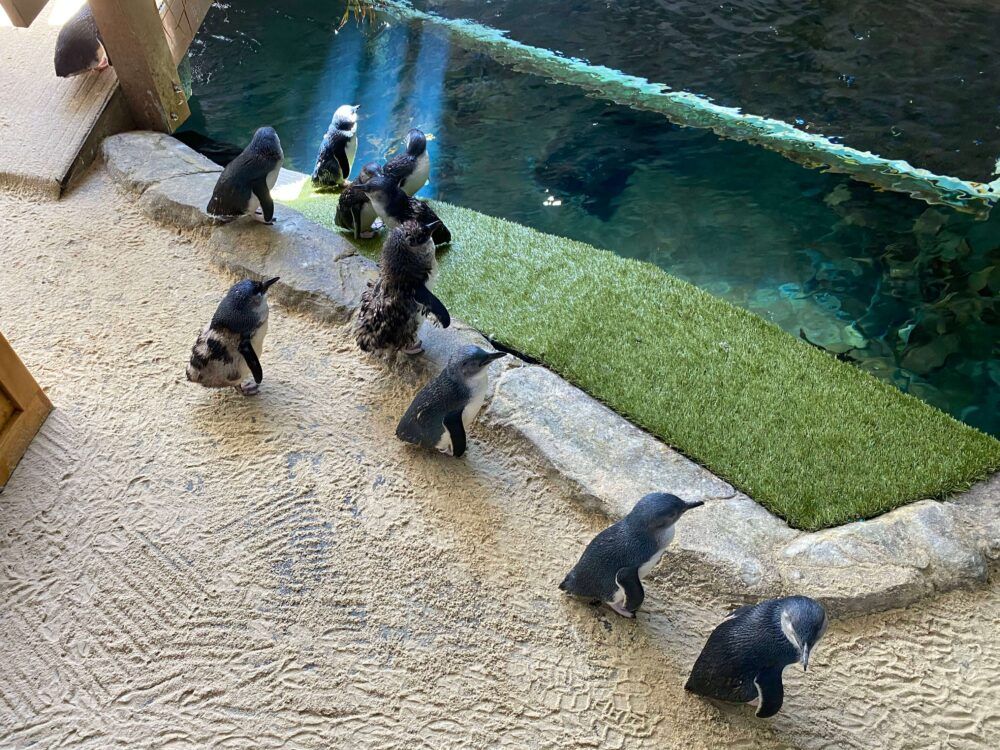 Kid Friendly
A colony of penguins have made a new home at SEA LIFE Sunshine Coast. Immerse yourself in the world of the smallest penguin species, the
Read More »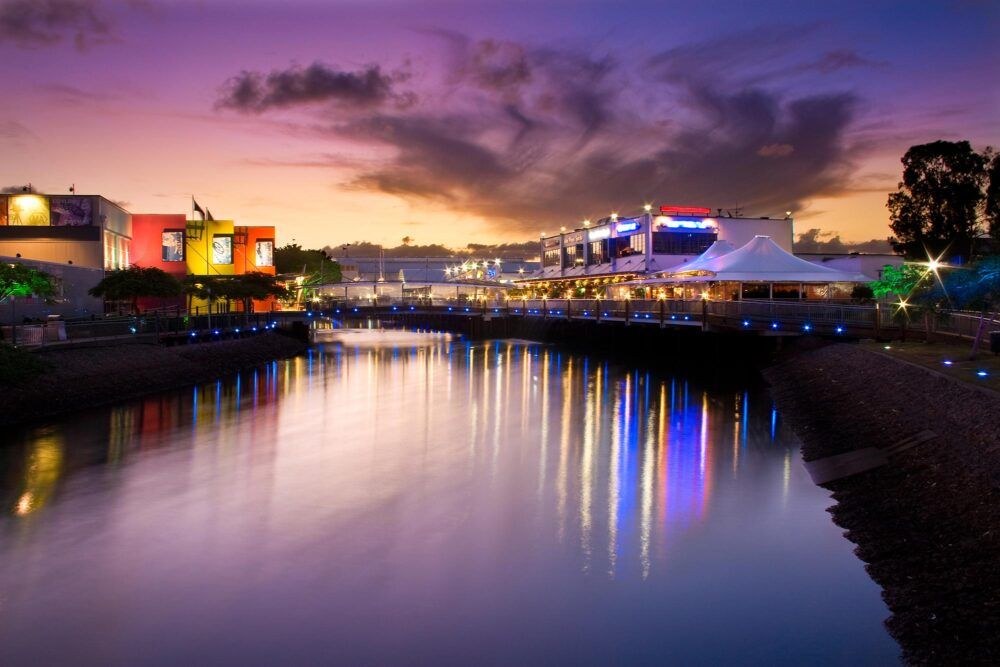 Places To Visit
Trafalgar Towers is located at Maroochydore on the glorious Sunshine Coast, Queensland, Australia. Trafalgar is a 16 level holiday resort with fully self-contained two and
Read More »